"Inform, deform, be informed" Meeting with Viviane Lalande, scientist and youtuber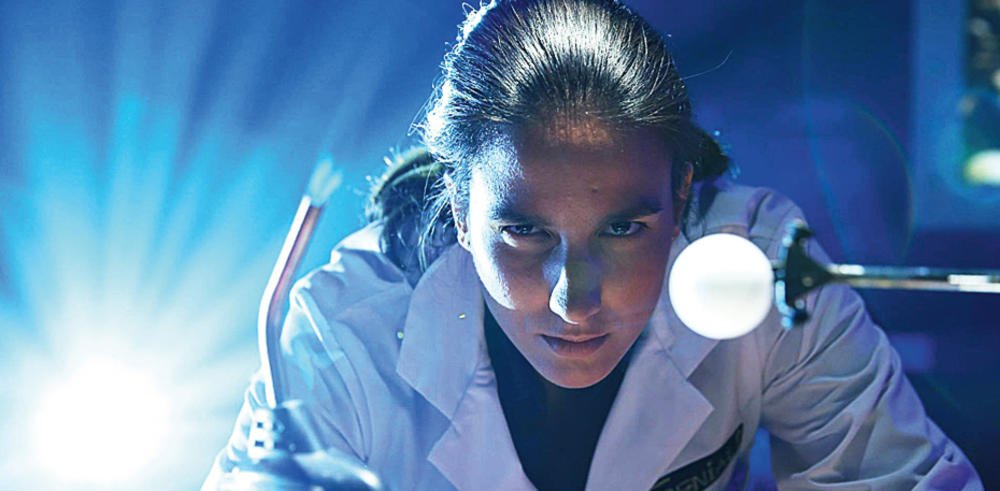 What is the purpose of corrugated cardboard? Why is the shape of the ear so complicated? Is the perceived temperature an illusion?
These are all questions that may have already occurred to you and which Viviane Lalande (Scilabus), a scientific youtuber, who met our students earlier this week, answers.
For more than 5 years, this young Frenchwoman living in Montreal, who holds a doctorate in spinal biomechanics, has been producing scientific vulgarization videos on topics related to everyday life.
WHAT IS SCIENCE VULGARIZATION?
The science vulgarization means encouraging the acquisition of a certain scientific culture to a non-specialist public, who have little or no knowledge of the subject matter. It means making information understandable and interesting, while making it accessible to as many people as possible.
MEETING WITH STUDENTS
The three 8th grade classes of Lycée Claudel had the privilege of meeting Viviane Lalande and debating with her on topics related to information, disinformation, publications and social networks. Sharing her experience, Viviane Lalande made students aware of the issues and the power of information: we must be responsible for what we publish.
Writing an article or making a video for publication is not insignificant and involves a careful and rigorous search for information.
Rumours, hoax and other fake news proliferate on social networks and more generally on the Internet, making it difficult to distinguish between information and disinformation. How to distinguish between verified facts and lies, how to recognize a reliable source from a fanciful one? In the interests of media education, it is therefore important to allow students to read critically the information that is omnipresent in their daily environment.