BACK TO SCHOOL 2023 : START THE SCHOOL YEAR HASSLE-FREE
School supplies will be delivered starting August 29, 2023.
*** ATTENTION : for orders placed after June 23th, a delay of 3/4 weeks (transport/customs in Canada/delivery at home) is to be taken into account. ***
In order to simplify your back-to-school shopping, the Lycée Claudel offers a turnkey solution that allows you to get your school belongings in just a few clicks. The Marentree platform set up with our partner, the Cufay bookstore (France), allows you to order online all the necessary material according to your child's level.
⚠️ For the 2023-2024 school year, no school supplies are required for PS and MS students. Orders begin in GS.
A two-phase ordering period
PHASE 1: JUNE 2023

 
The sales platform "marentree.fr"  will be online in a few days (you will be informed by special newsletter);Online launch of the sales platform ;
Preparation of the orders, which will be sent by sea to Canada;
Orders will be delivered to your home a few days before the start of the school year, at no extra charge.
PHASE 2: STARTING JUNE 26d, 2023
All orders placed on or after June 25d, 2023 will be shipped to Canada by air;
They will then be delivered directly to the family's home in early September;
These orders will be automatically increased by the cost of air freight ($51/package).
HOW TO PROCEED ? (Update June 5,2023)
** As of August 13, 2023, English books are no longer available on the online sales platform. You must purchase them from Canadian bookstores (Perfect Books, Chapters-Indigo …). **
Case 1: I want to order my child's textbooks and supplies via the online sales platform "Marentree.fr"
I consult the list of items requested by my child's teachers (see Lists below);
I check the English group in which my child is registered (see English group lists below) *;
I connect to the platform;
I proceed to my purchases by adjusting the number of items if necessary;
I confirm my order and pay online.
Case 2: I prefer to buy my child's textbooks and supplies on my own
I consult the list of items requested by my child's teachers (see lists below);
I check the English group in which my child is enrolled (see English group lists below) *;
I check the list of English textbooks requested (see English Textbook List below);
Please note that digital licenses are provided by the school and will be billed to you at the beginning of the school year.
*Please note: Only students who have been previously tested in English are included on these lists. Students who have not been tested will be tested at the beginning of the school year and will be assigned to a group based on their score. We recommend that you wait until your child's English group has been determined before purchasing a book.
Ordering platform
Primary Lists
Secondary Lists
Lists of English language manuals
Lists of English groups
NEW 2023: a partnership with Oliver's labels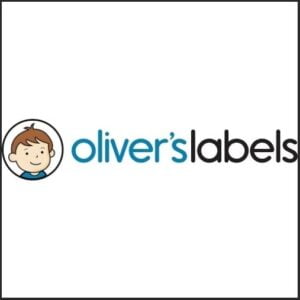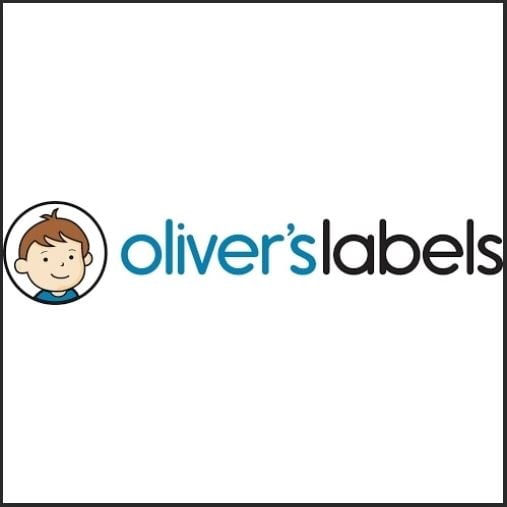 Every year, many items are lost by primary school pupils. When they're labelled, it's easy for the team to return them to their little owners!
That's why we've set up a partnership with Oliver's labels, an Ontario company tried and tested by many parents, and renowned for the quality of its labels.
Shop now and 20% of your purchase will go toward fundraising efforts (for educational projets). Feel free to share the referral link with your family and friends!
Oliver's labels
USED TEXTBOOK EXCHANGE DAY
APLEC is organizing a used textbook sale/purchase day on Tuesday June 20 at 3:30 pm in the auditorium.
USED TEXTBOOK EXCHANGE SERVICE
Lycée Claudel offers a textbook buyback and exchange service via online form. Once the form has been completed, parents may register to sell their child's used textbooks. A list of available textbooks will be visible to all users on COBA, who will then be able to communicate with one another directly through the platform.
Register here
LYCÉE CLAUDEL POLO
Update of June 14, 2023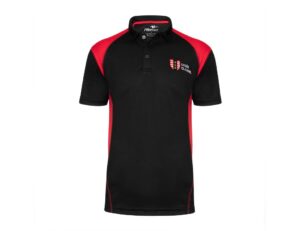 The Lycée Claudel polo shirt must be worn by all students during sports and PE sessions.
It is offered by the school and must be ordered by families from our supplier by Sunday July 9 at the latest, to be delivered directly to your home before the start of the school year.
The cost of purchasing and delivering this item is covered by the school, thanks to the personal discount code sent to families by e-mail.
This code is assigned to you according to the number of children enrolled in the school (from PS to Terminale) for the 2023 – 2024 school year.
Here are the steps to follow
Access the platform by clicking on the following link: https://www.pbuniforme.ca/en/login
Choose the option "You don't have an account?" and enter the code: 

LC01

Enter your personal information to create an account
Under the "Order Online" tab, click on the "unisex polo with contrast detail" and choose the size that best suits your child based on the measurement guides available on the product page
Complete your shopping cart with additional polo shirts or a hooded fleece if you wish. By adding items to your first order, you will benefit from free shipping!
At checkout, go to your cart and enter your unique discount code in the field provided.
ATTENTION
This code is for one-time use only. You must therefore proceed to the purchase of your children's polo shirts 

in a single order

. If you wish to order more than one polo per child, only the first polo will be free. However, you will receive free shipping and handling for the entire order.
Please make sure you order the correct size by referring to the size guide: it will not be possible to exchange the item in case of error.
It will be possible to order additional items delivered directly to your home throughout the year, but free delivery is only offered on the first order.