The second edition of Pierre Potier High School Award is underway!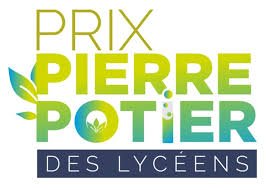 The second edition of Pierre Potier High School Award is underway! Two classes from the Lycée Claudel will be taking part of the jury's selection of the laureate.
Created in 2018 for the Year of Chemistry, this award is a variation of the Pierre Potier Prize, and is intended for high school students from Seconde to Terminale.
WHAT IS THE PIERRE POTIER AWARD?
Created in 2006 by the Ministry of the Economy, Finance and Industry, this award recognize innovations impacting consumers' daily lives. It reflects the ambition of chemical companies to pursue the development of green and sustainable chemistry in France.
THE OBJECTIVES OF THE HIGH SCHOOL STUDENTS' PIERRE POTIER AWARD:
Introduce students to chemical innovations for sustainable development;
Allow them to meet researchers, engineers, business leaders from the chemical industry;
Get students familiar with the world of business, trades and entrepreneurship.
THE MOVEMENT
From 7 to 21 October: After reviewing the 14 applications submitted in class,  students will proceed to a pre-selection of 6 finalist projects.
From October 21 to the end of December: Production of videos by the 6 selected finalists that will then be presented in class.
January / February 2020 : Classroom meeting with representatives of each selected team.
Mid February 2020 : High school students will vote to determine the winner of the award.
By April 3, 2020: Argumentative assessment to justify the final decision.
How does the the project can be considered a breakthrough innovation?
How does this innovation represent a sustainable solution with a tangible impact on society?
May 2020: 5 participating classes will be selected to attend the Pierre Potier Award ceremony in Paris.