6ème FM : Special Sarlat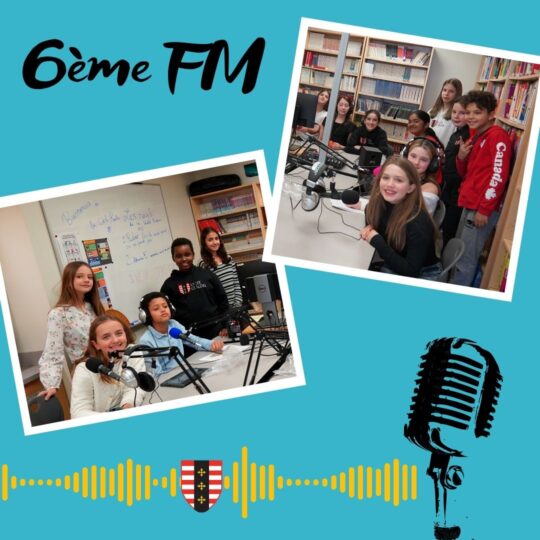 6ème FM Program 1: Violette and Camille present this program recorded by Zachary
Do you want to know everything about the trip of the Terminale students to Sarlat? What did they do? What did they eat? What did they like? Our film team (Romy, Laxmi and Romane) did too! They asked Alexander and Monsieur Blaise to take the time to share with us the big and small moments of this trip and you'll see: everyone will want to go to the High School Film Festival next year!
Listen, spread the word, share a lot!
Duration: 15 minutes and 23 seconds of happiness!