6ème FM: Exclusive interview with Professor Frédéric Bouchard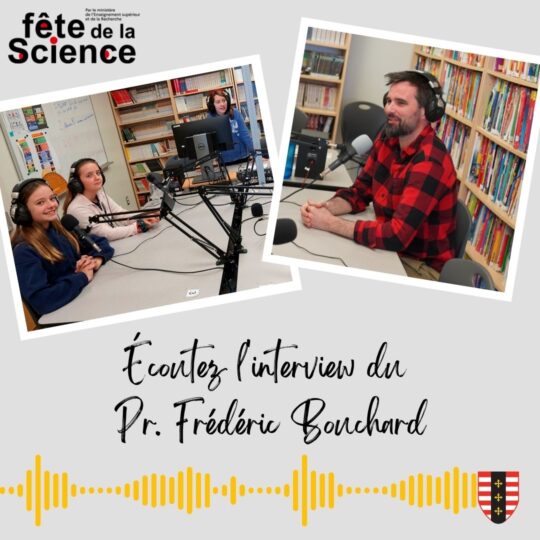 The theme of the 2022 Science Festival was the opportunity for the high school to welcome Professor Frédéric Bouchard, from the University of Sherbrooke, thanks to the support of the cultural and scientific service of the French Embassy.
A geologist by training, specializing in northern terrestrial and aquatic environments, his research projects concern the impacts of permafrost degradation.
He answered the recorded questions of the CM2 students and the questions of Romane and Romy, two 6th grade students who are making their debut as WebRadio presenters! Let's also thank Éléonore for her technical skills.
Finally, thanks to Cora Delaigue and Hervé Daubard, teachers who have been supervising the 6ème since September and we let you discover the result!
In short, listen, broadcast, share a lot!
Duration: 16 minutes and 43 seconds of happiness!