6ème FM : First show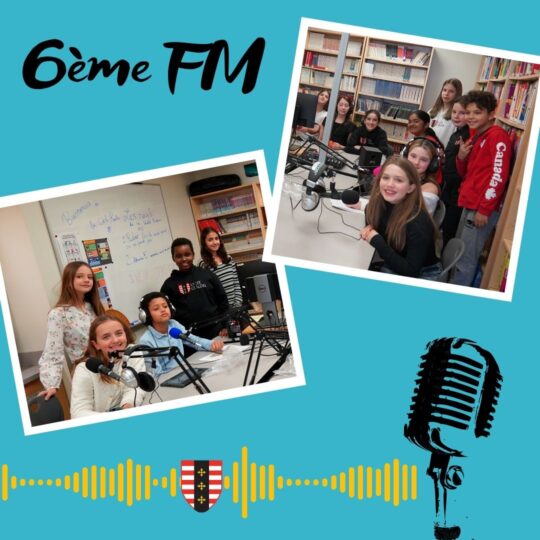 Here is the first show of the students of 6ème!
6th FM Show 1: November 11, 2022 presented by Zoé and Zachary
On the program:
"Bienvenue en 6ème", a program for the CM2 by Carolina, Charlotte, Dorine, Sirine and Alycia
"The Cinematologists", the latest news on cinema and CAV in high school by Romane, Laxmi, Oyann, Riana and Romy
The Giant Halloween Clue, a high school tradition by Violette, Camille and Mia
The "Country Quiz", special November 11 by Adam, Annaliese and Emma
Listen carefully until the end, so you don't miss the finale: the November 11 ceremony at the high school
Technical support (sounds and recordings) by Élisa and Éléonore. Thanks to all the students and teachers who helped us.
Listen, broadcast, share a lot!
Duration: 19 minutes and 08 seconds of happiness!