6ème FM : Show#4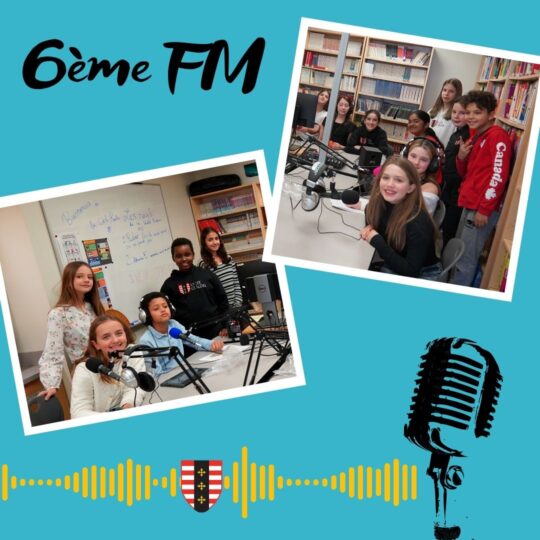 6th FM Show 4: February 2, 2023 presented by Camille and Violette
On the program :
The Mini Big Forest in Claudel, Oyann and Riana interview Aurélien and Emma
The typical day of a teacher in Claudel, Zoé investigates and questions a French teacher…
The sports teams of the high school, Noor tells us all about the trainings, the coaches, the results of the inter-school games until February 2nd…
Focus on the senior basketball team, Eli answers our team's questions
On the technical side (sounds and recordings) Zachary, Élisa and Éléonore. And for the first time, it was the students who did the editing, congratulations to Sirine, Élisa and Éléonore!
Listen, broadcast, share a lot!
Duration: 14 minutes and 37 seconds of good humor!