Webradio Claudel : Recording of the tenth show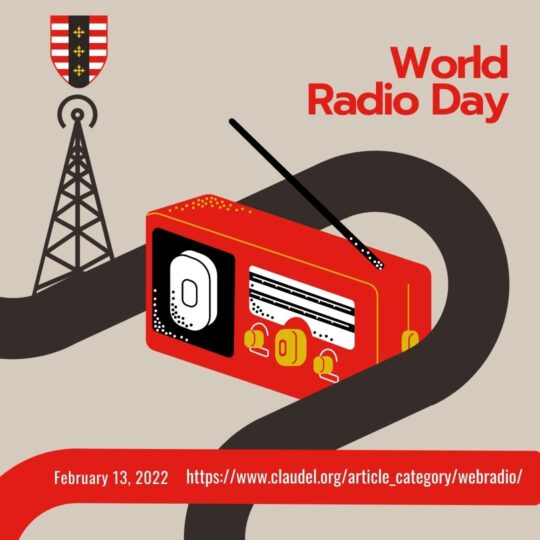 Tenth recording of the students of our Webradio!
Here is the last production of Claudel Infos.
Mateo L. and Yasmine G. are in charge of the animation and inform us about the Claudel news,
Alexis D., in love with sports, makes us a tour of the sports news,
and on the occasion of the World Radio Day on February 13, Omar M. pays a beautiful tribute to him.
Yasmine D. and Cyprien M., always faithful to the post, are as always in charge of the direction and the sound.
Good listening to all and don't forget: broadcast a maximum!
Duration: 9 minutes of happiness!