Webradio Claudel : Fréquence6 special guest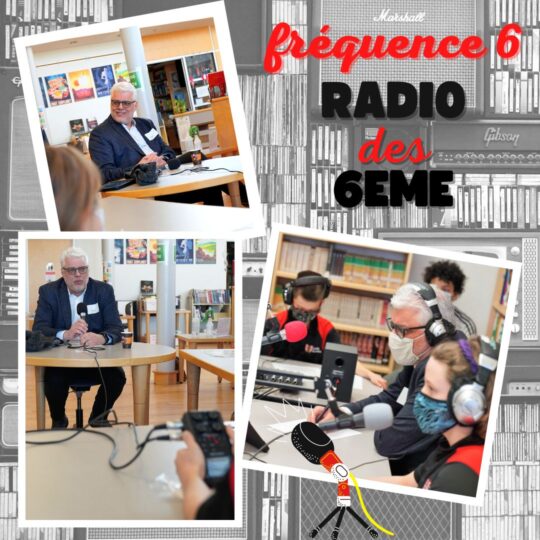 You want to become a radio host, journalist, sound engineer or simply learn more about the behind-the-scenes of your favorite shows… Don't miss our meeting with Philippe Marcoux, star host of Radio Canada.
As part of the Media and Information Literacy (MIL) program, the Fréquence 6 team had the chance to meet him for two hours. He answered all their questions and offered them his precious advice by helping them record the 4th program.
Félix and Christophe are in charge of this special program and Yacine recorded it and, for the first time, he also edited it!