School trip to Iceland for 35 SVT students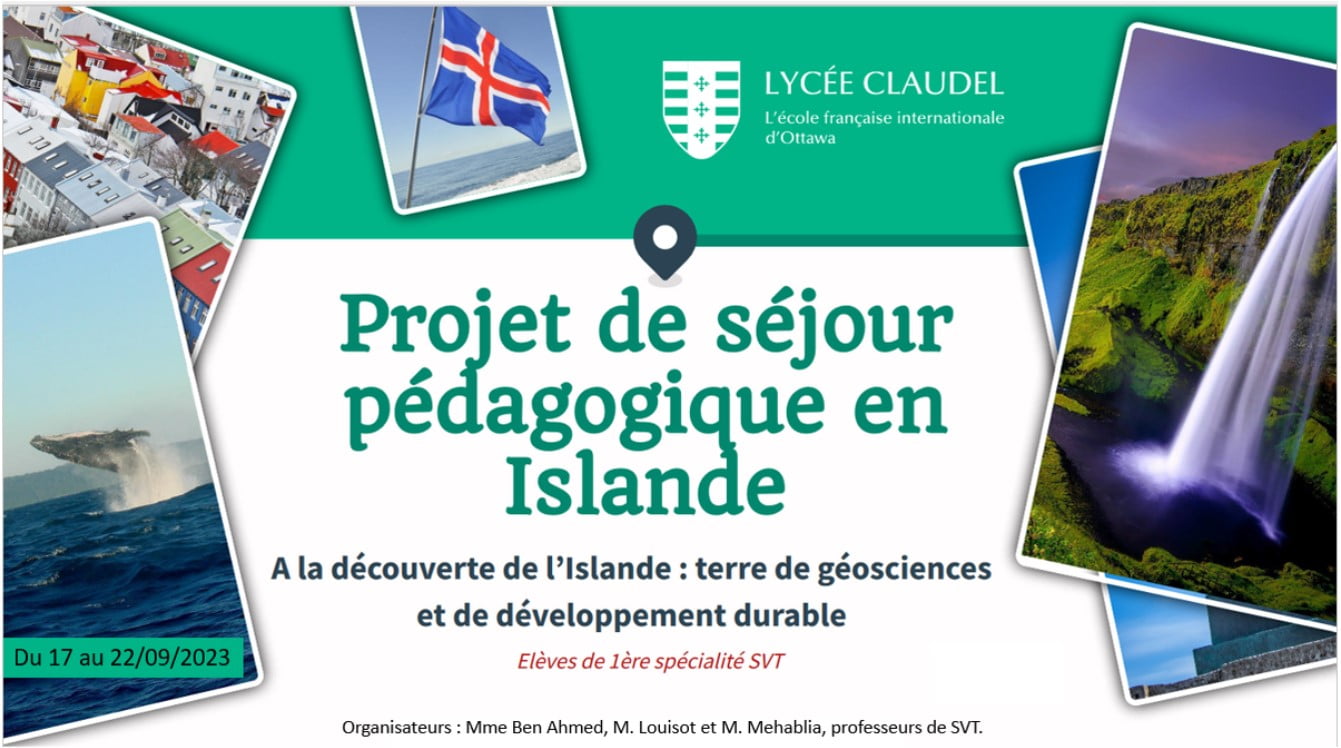 From September 17 to 22, 2023, 25 students of Première Specialization Life and Earth Sciences (SVT) participate in an educational trip "Discovering Iceland: land of geosciences and sustainable development".
The pedagogical objectives of this trip are :
To study in situ the elements of the program of 1st special SVT concerning

Internal geology: volcanism, ridges, hot spots, movement of tectonic plates, origin of geothermal energy and geysers.
Ecosystems: biodiversity, ecosystem services, human impact on the environment

Educational, cultural and artistic path: discover the Viking and Icelandic cultures as well as typical Scandinavian localities
Civic education: living together, cooperating, working in groups, respecting safety rules
Education for sustainable development: awareness of the impacts of global warming (retreating glaciers, impact of side erosion, overfishing, biodiversity) and green energy (geothermal energy: heating, culture)
Future path: awakening to the professions of geosciences, energy, agriculture, environment, tourism
To live or relive the adventure with them, click HERE, you will find the travel diary of the stay.
To support them and contribute to this trip: make a donation!